Law Firm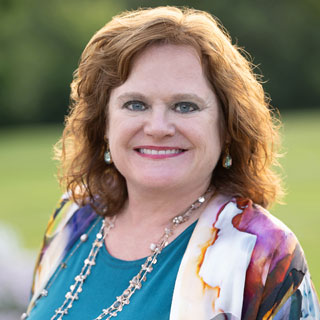 We are here for you during this time! Please call or email to set up a video appointment!
Wakeman Law Group is the representation you are looking for. It is challenging to find an attorney who is the right fit for your needs. We take time to understand what you want to accomplish. We make your goals our goals. We are dedicated to getting the best solution for you! Find an attorney who cares about the best solution for your particular needs.
Our Practice Focuses On:
Family Law
Divorce
Failure to pay child support
Modification of parenting time
Personal Injury
Medical Malpractice
Call Wakeman Law Group today to get the representation you deserve!
The Supreme Court of Illinois does not recognize certifications of specialties in the practice of law and a certificate, award or recognition is not a requirement to practice law in Illinois. A license to practice law is required.
The information on this website is for general purposes only and should not be interpreted to indicate a certain result will occur in your specific legal situation. The information on this website is not legal advice and does not create an attorney-client relationship.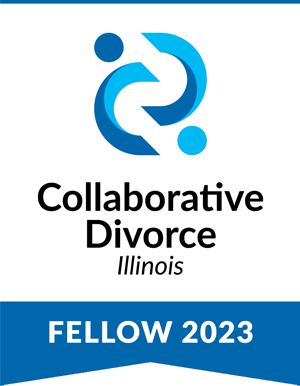 Testimonials
Liz was invaluable in helping me through a very emotional and difficult divorce with 2 young children involved. As a father, I was very concerned that I would be facing an extreme disadvantage in court fighting for the kids. During my initial consultation with Liz, I presented her with a lot of information and questions. She was encouraging based on the information I had given her, and her answers to my questions were specific, rather than the vague responses I had received from a couple other attorneys. She also had a thorough understanding of mental illness, which proved to be critical for my case throughout the process. I knew at that time that Liz was the correct choice. The divorce went on for over 16 months and Liz worked hard every step of the way to communicate with me and understand what I wanted. She was always there to answer questions, often answering emails in a timely manner on weekends and was quick to respond to ridiculous and untrue claims from the opposing counsel. After a very successful pre-trial hearing, we were able to avoid trial and put together a Parenting Agreement and Marital Settlement Agreement that was extremely favorable for the boys and me. It was a stressful process, as I imagine most divorces are, but Liz did a great job keeping me focused and calm throughout the entire divorce. I maintained primary residence and majority time with the boys. I am so grateful for her efforts and my life and the boys' lives are forever changed for the better because of her. I would highly recommend Liz Wakeman to anyone in need of top rated legal representation.
- Ryan S.
Ms. Wakeman is a very knowledgeable family attorney who works for fair settlements for all parties. She was quick to answer questions and always professional. Her skills in relationship building made a difficult situation less stressful and she was a pleasure to work with.
- Bruce D.
I was divorced 5 years ago and I still recall how unsettling and unnerving starting the process felt. From our initial meeting, however, I knew Liz was the best person I could have chosen to stand by my side during the process, and I continue to be thankful for her support during that time as well as the well-written decree that resulted from my work with her. Since its finalization, the decree has preemptively spelled out specific procedures for post- divorce situations that I never would have anticipated and that would have likely resulted otherwise in additional stress and conflict between myself and my former spouse, as well as the potential for additional litigation.
Based on her years of experience, Liz told me what I could realistically expect legally which helped me stand strong when I needed to while at the same time keeping my expectations realistic. She was good about employing wise legal strategies and keeping me informed of her reasoning.
Most importantly, Liz knows how to be supportive on a human level. She is compassionate when working with clients while standing strong and firm in the courtroom. This was vital in moving me through a long and draining process. One of her greatest strengths is that she realizes that maintaining a positive outlook and a clear head are critical and helps her clients maintain both.
- LM
I can't imagine a better advocate for me than Liz Wakeman. She is an outstanding attorney who is both compassionate and tenacious. She is a woman of great integrity, a critical thinker with an analytical mind and never waivers from her belief in doing the right thing. Liz continues to persevere on my behalf and I couldn't be more grateful for her unwavering support of me.
- Alicia S.
Top notch legal representation!! I cannot say enough about the service I received from Wakeman Law Group. They are excellent communicators, organizers and a formidable presence in court. My divorce was lengthy and nasty. I could not have gotten through it without the compassion and work done by Liz and Stephanie.
- Amy K.
Great experience. She listens to what you want and always stays in contact. I've never had a better lawyer.
- AA
Liz is a very knowledgeable attorney who works hard for the best interests for her clients so they receive fair treatment.
- Bruce D.
I had been to several lawyers that told me I didn't have many options and would have to accept the outcome. A friend recommended her office. I walked in told Liz my sad but true story and she immediately laid out a plan that worked out very well for me. I have recommended her to several people.
- George K.
Liz has been wonderful. She is honest and professional. She listens, really listens, and works hard to get results.
- Karen
Liz is the absolute best ... look no further. Thanks Liz for sharing your expertise, and providing support and guidance.
- Terrie
From the painful start of the process when I was overwhelmed and wanted to do what was best for my family, Liz helped me with the right advice to navigate the process and provide the counsel to do that in the right way.
- Lynn C.